Commercial Water
Water 2Go has been busy supplying water to many construction industries for the last few years proudly playing our part in advancing major road, rail and building projects for Victoria.
Our varied resources and capabilities include dust suppression, road barriers, various drinking water implementations such as for crib rooms, special events, caravans and watering landscapes, parks and vegetation. We have been responsible to supply many major events and projects with all their necessary drinking water stations as well. Thinking of water – Think of Water 2Go!
Water Projects
Government Projects
Dust control & soil compaction
Horticultural watering
Liquid fertilising & wetting agents
New turf
Maintenance watering programs
Pool & tank fills
Building & construction sites
Infrastructure development sites
Road works
Bulk Water Supply Melbourne Victoria
Bulk water is delivered daily to:
Building and Construction sites in metropolitan Melbourne areas
Civil works and infrastructure site in metropolitan Melbourne areas
We do Dust Control and Soil Compaction
Horticulture, Turf Watering and Landscaping sites in metropolitan Melbourne areas also a specialty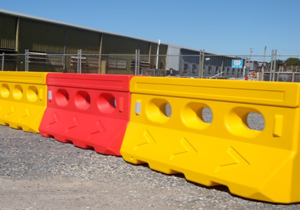 Trucks with large 13,000 litres capacity are available for hire at reasonable day rates to get the biggest and most demanding jobs done at your pace.
Tank Hire
Water 2go hires 5000 litres tanks with pumps and fills them with water ready for your use around the house. Uses may include new lawn establishment, landscaping, trees or whatever garden requirements you might have.
Swimming Pool Water
Water 2Go works with many major pool installers in metropolitan Melbourne delivering clean water to fill new or renovated pools. Our water is tested to be low in calcium, iron and salt and supplied free from odours, residue, pathogens and bacteria stains.
24/7 Clean Water delivered efficiently to suit you
Water 2Go has delivered in excess of 150,000 litres of water in a single day with a willingness to work 7 days a week, around the clock
Our trucks and drivers are capable of running non-stop with a turnaround of 45-60 minutes on each full load
Drinking Water is withdrawn from local Water Authority designated water stations and filling points